© 2010, Axxiom Ministries, all rights reserved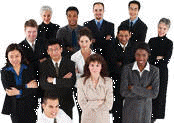 Best Bible reading program I have ever used. I am encouraging my congregation to use it.
I wouldn't be reading the Bible at all if it weren't for Axxiom.
I like the OnePage Solution. I can read at my own pace and not feel guilty when I miss a day.
It was the jumpstart I needed
This couldn't have come at a better time.
Thanks for the support and devotional materials. I didn't expect that. And I really do have to force myself to stop reading!
I love it and will continue to use it
I am in the whole Bible at once
There is no pressure and I can read one page or 100
Solves the problem of struggling with the Old Testament
God's really ministering to me like never before
I know where to pick up and start again
Keeps me wanting to read again the next day
Don't have to meet a quota
I love this and it's really opened up the Bible to me in a new and fresh way.
It keeps me from getting discouraged if I miss a few days
I love it and will continue to use it
Lets me read at my own pace and read through and study the entire Bible
It's simple which I need when life gets difficult
It is a very simple plan and easy to do
Nicely divides the reading and study of Scripture up into smaller portions
Less guilt in not getting through the Bible in a specified time
It's so simple and adaptable to a variety of daily routines
I am more open to what God might have to say to me when I pick up my Bible in the morning.
It's hard to stop reading
Today's reading is not just a continuation of my previous reading
I'm sorry that I didn't find it sooner and that more people don't know about it
I have to tell you that I am very excited about your reading plan.
I finally did it. This is fantastic! Just the name of the thing takes away the intimidation of picking up my bible.
I'm always challenged when I read another section.
I think this is a phenomenal solution to reading the Word.

YOU'LL HAVE TO FORCE YOURSELF TO STOP READING!
It is easy, and keeps you reading the Bible
You always know where to start reading.
I am almost through the Bible for the 2nd time.